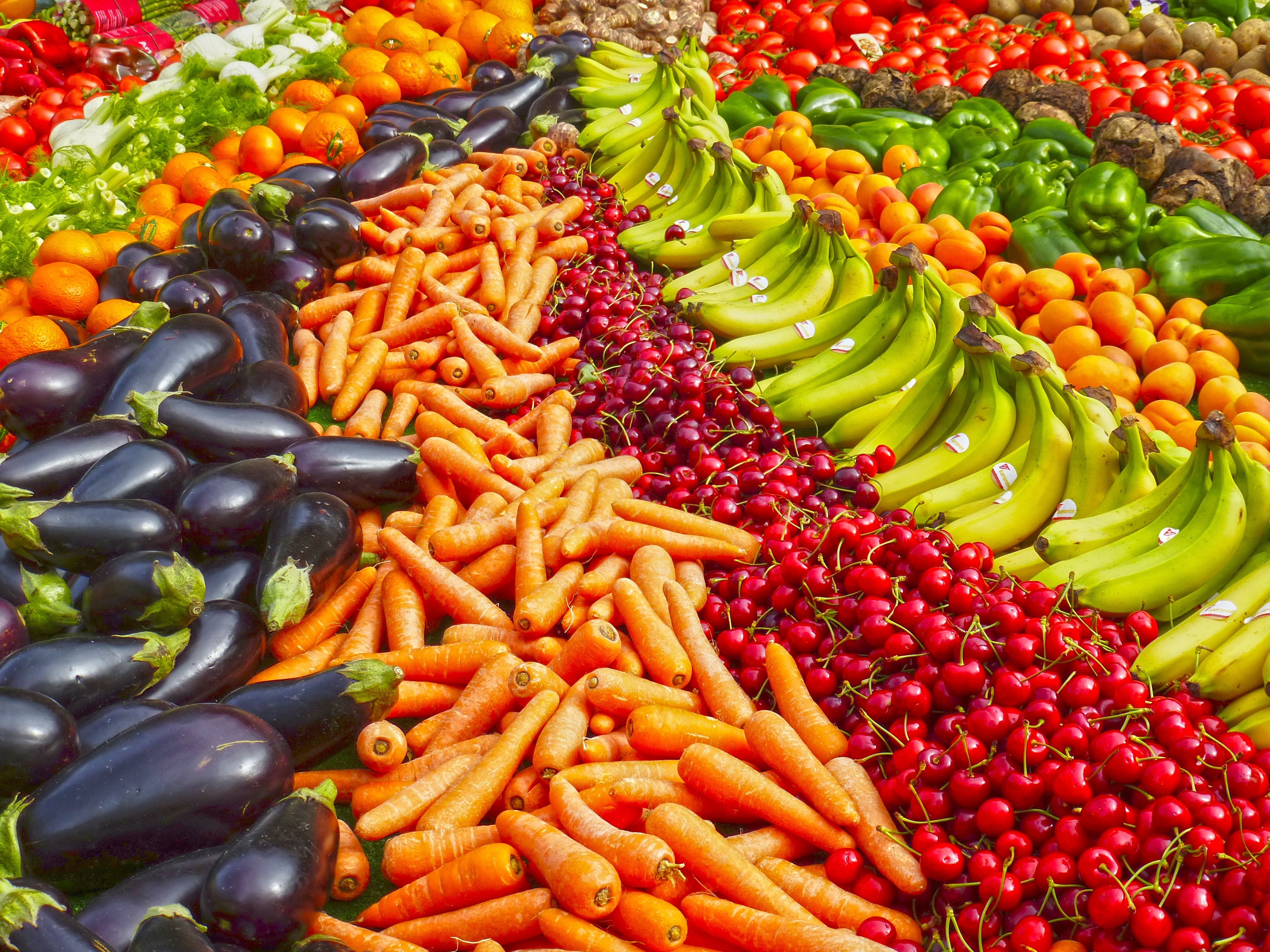 10 Ways to Save Money at the Grocery Store
Posted on May 03, 2023 by PrizeRebel
Share this article via
It's no secret that grocery prices have been on the rise lately. It seems like every time you turn around, the cost of basics like eggs and milk have gone up again. It's getting harder and harder to stretch your budget and still get everything you need. Even with coupons, it can be tough to make your dollar go as far as you need it to. But don't worry, there are still plenty of ways to save on your grocery bill. In fact, we've got 10 tips to help you do just that. Keep reading and you'll be well on your way to cutting your grocery costs and making your budget work for you.
1.Shop Seasonally
Have you ever found yourself craving strawberries or avocados, only to realize they're not in season? It can be frustrating to pay a premium for out-of-season produce, but there's an easy way to avoid this. By checking the USDA guide to seasonality, you can save money and get the best quality produce at the lowest cost. When you buy fruits and vegetables out of season, you're not only paying for the cost of growing and shipping them, but also for the additional resources required to make them available. This can add up quickly, and you may end up spending more for lower quality produce. To save money, try buying fruits and vegetables during their peak season, when they are cheapest and freshest. Be sure to check the peak season for your area to get the best deals.
2.Use Rewards, Loyalty Programs, and Sales to Your Advantage
Have you ever thought about joining a loyalty program at your local grocery store? It's a great way to save money on your grocery bill. Many grocery stores, both large chains and local stores, offer loyalty programs that provide special discounts and coupons tailored to your shopping habits. You can easily access these discounts through the store's app without the hassle of clipping coupons.
While you're using the app, be sure to also check the sales ads for additional savings. However, don't be swayed by the featured items alone. Make sure you're getting a good deal before making a purchase. By following this tip, you'll be able to stretch your grocery budget and prepare great meals for your family. But be cautious, as some stores include regular prices in their ads to lure shoppers into buying certain items. Stick to the sales to save money on your grocery bill every time you shop.
3.Meal Prep and Meal Planning
Planning ahead before going to the grocery store is always a smart move. It helps to curb impulse buying and saves you money in the long run. Meal prepping is a great way to keep your grocery trips to a minimum. By carefully planning and preparing your meals in advance, you can reduce your trips to the store to just once a week or even less. During one trip, you can purchase all the ingredients you need for multiple meals. Simply prepare your meals, store them properly in individual containers, and you're good to go! If meal prepping isn't your thing, you can still save money by doing some meal planning. Before your next grocery trip, make a list of meals and necessary ingredients for a week or more. Choose dishes that make the most of your ingredients, especially fresh ones, and minimize waste. This will also help you avoid the frequent "I don't know what to make" scenario that often leads to ordering pizza. By buying fewer extra groceries and making fewer trips to the store, you'll be able to save money and avoid impulse buys.
4.Cashback Apps
If you're looking for ways to save money while shopping, consider using cashback apps like Fetch Rewards, Ibotta, and Google Rewards. These apps allow you to earn cash back on specific purchases, although the rewards may not always be consistent. The best part is that they're easy to use - just download the app, select the rebates you want to clip, and scan your receipt after shopping. You'll receive the money credited back to your account, which you can redeem for prizes, gift cards or cash, depending on the app and the receipts. By using these apps, you can not only save money on purchases but also earn bonuses in the form of free gift cards and prizes.
5.Coupons and Rebates
While cashback apps like Fetch Rewards, Ibotta, and Google Rewards can be a great way to save some money, it's also worth considering traditional coupons. Although they can be time-consuming and may not save you a lot of money, you can still find some good deals. Coupon and rebate websites like Coupons.com make it easy to search for specific products and find available coupons. Some of these coupons can be printed or saved to your account, and may offer immediate discounts or rebates. With a little bit of research, you might even be able to score some items for free. This could be especially valuable for your favorite brands or items you buy regularly, allowing you to save money right away.
6.Buy in Bulk
Are you interested in saving some money on the items you use regularly? You might want to consider buying in bulk from stores like Costco and Sam's Club. These warehouse stores offer wholesale prices, just like the corner store that sells candy bars for a dollar. While you do have to buy in larger quantities and may not have as many options to choose from, it can be a great way to save money. However, it's important to remember that you should only buy what you will use before it expires or goes bad. Additionally, these stores charge a membership fee, so make sure you factor that in when calculating your savings. By doing the math, you can make sure you're actually getting a good deal and have plenty of the items you use regularly in your house.
7.Comparison Pricing and Price Matching
If you're looking to save money, consider taking advantage of price matching policies offered by many stores. Stores want to keep you as a customer, so they'll match the prices of their competitors, even if they're located elsewhere. To find the best deals, use apps like Walmart and Target or check out the websites of local shops. Once you've found the best prices, make sure to bring proof of the lower price with you, like an app or sales ad. Keep in mind that the item you're looking to price match must be an exact match. Price matching can help you save time and money by allowing you to get the best deal without having to visit multiple stores.
8.Don't Shop When You're Hungry
We've all experienced the feeling of walking into a grocery store with no plan and an empty stomach. It's easy to get carried away and throw anything that looks good into the cart. Things that you normally would be able to say "no" to are suddenly absolutely impossible to resist. Suddenly, TV dinners, cakes, cookies, ice cream, processed snacks, and soda all end up in there. But once you get home, you wonder why you even bought all that junk. You realize that your family doesn't need it. Next time, try to shop after you've eaten. This way, you're less likely to give in to temptation and buy unnecessary items. By sticking to your list, you'll save money at the grocery store.
9.Earn Gift Cards for Your Favorite Stores
Here's a helpful tip for reducing your grocery bill: consider using free gift cards! While you may receive gift cards from friends and family during the holidays, there's another way to get them for free. Market researchers are always seeking user feedback on their products, and in exchange for your time and opinions, they offer incentives. You can find these surveys on websites like PrizeRebel, where you can choose which surveys to take and earn money that can be redeemed for free gift cards to a variety of stores. It's a simple, convenient, and cost-effective way to save money on your grocery bill!
10.Cut Back on Processed and Prepared Foods
We all have our go-to prepared foods that make our lives easier - whether it's a microwavable dinner, frozen pizza, or pre-formed hamburger patties. While these products save time and effort, they often come with a higher price tag due to the convenience factor. Of course, sometimes we need to buy them out of necessity, but if we can spare a little extra time to prepare our meals, we can save money while also making healthier choices. By making it yourself with the best ingredients, you'll not only save money but also have control over what goes into your food. It's a win-win situation!
11.Bonus: Reduce the Amount of Meat
It's great to have a variety of food options to choose from, and meat is definitely a popular choice for many people. However, if you're looking to save some money on your grocery bill, cutting back on meat consumption can make a big difference. We're not recommending that you completely give up meat and switch to a vegetarian or vegan diet, as that's a personal choice. Plus, those alternative diets can come with their own costs. But by reducing the amount of meat you eat, even by just one meal per week, you could save up to $40 per month. Another option is to use less meat in your dishes, which can also help you save money while still enjoying your favorite meals. With a little bit of planning and creativity, you can make healthier choices and save money at the same time.
When it comes to grocery shopping, there are plenty of ways to save money. It's important to take a closer look at your options and start small. Begin by picking one thing that you know you can do, and then add a few more as you go. You'll be glad you did! In just a few months, take a look at your new grocery bill and see how much it's changed. The money you save can be put towards something special for your family, making it all worth it.