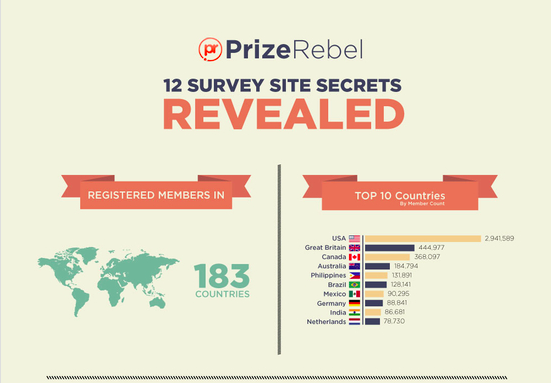 12 PrizeRebel Survey Site Secrets Revealed!
Posted on September 13, 2016 by PrizeRebel
Share this article via
PrizeRebel $10 million rewards milestone!
We've just hit 6.5 million members and have now given away $10 million USD in rewards combined in the last nine years! This was no easy feat and could not have been accomplished without the support of all of our members. So thank you for being a part of this amazing journey!
We started this journey back in 2007 as an avenue to help members to earn free rewards such as Amazon gift cards and PayPal without having to spend any of their own cash. Our success stems from all the PrizeRebel members we were able to help by offering the opportunity to earn free rewards. All this was accomplished by members giving their opinions and thoughts straight from home.
We wanted to share some secret behind-the-scene numbers from the last 9 years and 2016. So tag along and see what's made PrizeRebel successful!
For first time readers, you can join and earn rewards in one to two days by signing up to claim your own rewards now!