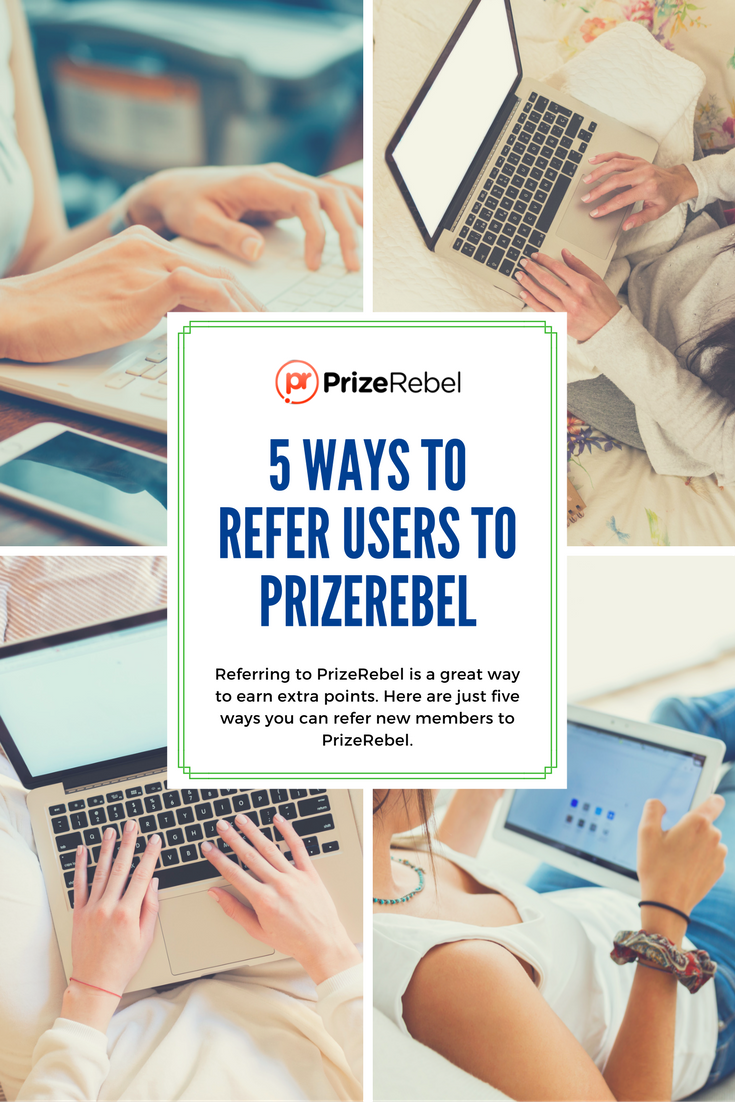 5 Ways to Refer Users to Prizerebel Today
Posted on June 13, 2016 by PrizeRebel
Share this article via
5 Ways to Refer Users to Prizerebel
Referring to Prizerebel is a great way to earn extra points. Every time your referrals gain points, you earn an extra 15% based on their earnings with the potential to earn up to 30% with no maximum referral caps! Sign up for Prizerebel here to earn lots of points and visit our Invite page to check out our referral system! Here are just five ways you can refer new members to Prizerebel:
1. Youtube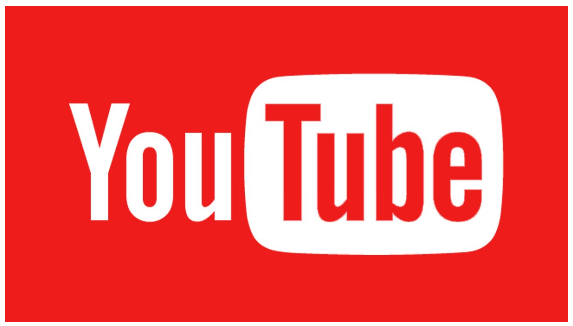 Ah, the king of how to videos: Youtube. When you're not sure how to change oil or need to know how to introduce your new kitten to your older cat, videos can do wonders for technique. The same goes for when you want to refer to Prizerebel. Often, people don't even know what Prizerebel is! This gives you a great chance to explain the process and how they can earn extra cash just like you do.
Youtube gives you a chance to be creative. You can include slideshows, pictures, music, and other interesting ways to get your point across. It isn't expensive either! The most you would need outside of the computer is a microphone and webcam.
Here are some tips to make your video standout:
Craft a user friendly title. This is how people will find it!

Don't rush! Take your time and explain the ins and outs. Think about what questions you had when you got started.

Fill out the description and make sure to include a link so you gain the referrals! You can also include links within the video.

Try pairing this with the next three suggestions!
2. Blogging and Articles
Whether you have a blog of your own or not, you can always get into writing! Many websites ask for guest bloggers on related topics and if your content is well received, it's easy to be published. Just like Youtube, blogging gives you a chance to get creative.
One way to approach this suggestion is to write a post generalized to all survey takers. Just like a video in the previous section, you could explain the ins and outs of Prizerebel, how to gain points, how to spend points, or how you personally gained prizes through the website. There are several blogs out there that deal with how to make money online and Prizerebel articles fit perfectly.
Another way is to approach a particular group of people. For example, League of Legends riot points are one popular prize and with our dynamically generated pages, you can actually link to a specific prize. This opens a whole other avenue of blog genres to post on, especially if it's a prize you tend to choose. Do you play League of Legends? Uncharted 4? Use a steam controller? These are all available prizes on Prizerebel. Search for one of the hundreds of gaming websites out there and pitch your idea to them.
If you already have a blog of your own, it's a great content generator as well. If you are a Mommy blogger, you can talk about the gift cards to PayPal, Amazon, Starbucks, or Walmart. Part of a book club online? We also have Barnes and Nobles prizes.
The possibilities of content for blogging are endless since Prizerebel has prizes for just about every niche out there.
Tips for Writing a Blog Post:
Not all blogs accept guest posts. Write an email to the owner of the page and pitch your idea before writing out the entire article.

Start with a topic you're familiar with or passionate about: gaming, parenting, food, etc.

Even if you're writing for a niche blog, make sure to include introductory paragraphs covering the basics of Prizerebel.
3. Social Media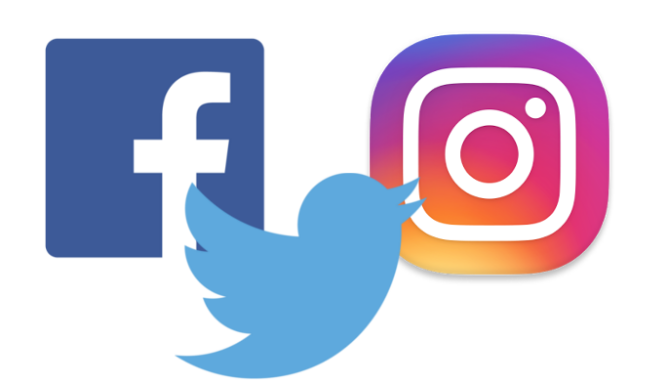 Almost everyone you know is on social media, making it an excellent platform to refer to Prizerebel and reach out to family and friends, but always keep in mind to avoid spamming. Try posting once a month, outlining the basics of Prizerebel, how to get started, and how they can benefit. Talk about personal stories as well. Mention a recent prize you received and how you're enjoying it. Or how you spent your last gift card.
You may also want to take part in fan pages or groups, either your own or others. This page could be about any topic you like, including the ones we discussed above: gaming, parenting, earning money online etc. Use that opportunity to occasionally share posts about Prizerebel.
Another amazing way to take advantage of social media is combining our suggestions together. Did you make a video? Write a blog post? Great! Share them on social media!

Tips for Posting On Social Media:
Don't over do it. Keep it short, simple, and interesting. Make sure to include your referral link!

Just like blogging, think about ways to approach specific niches. Sometimes it helps to ask for permission to post from the group or fan page's owner!

Include photographs in each of your posts. Photos are known to increase engagement.

Take full advantage of hashtags on Twitter.

If you think you're spamming, you probably are. Reign it in a little.
4. Newsletters
This particular suggestion for referring to Prizerebel only works if you already have a blog or website. If you regularly send out newsletters to your followers, it might be the perfect opportunity to approach the subject of joining Prizerebel. Try to keep your usual content there, but include a small section every edition dedicated to a positive fact or benefit of becoming a member or a description of some of the prizes.
Tips For Newsletters:
Don't create a newsletter to solely talk about Prizerebel.

Keep an eye on open rates and click throughs. You'll get a good idea of how many people are reaching your referral page, but also what content works and what doesn't.
5. Banners
You might have seen it before under "Promo Tools" in the Invite section, but make sure you take full advantage of our banners! If you have a website, you could dedicate a small section to talking about your work on Prizerebel and inviting others to join. Part of a forum in a particular niche? Again, a perfect opportunity to talk about particular prizes that might appeal to them. You can even use the banners in social media, blogs, and more!
Tips for Banners:
Just like the other suggestions: Don't over do it and spam it on every site you see as this will get you banned.

Choose one that goes with the theme of your website or blog. There are quite a few to choose from. All you have to do is grab the html code underneath the banner and add it to your blog site. This allows readers to directly access the site through your referral banner without having to enter in your referral.
These are just a few ways to reach out to people and refer to Prizerebel. Thanks to the Internet, there are probably a dozen other ways to really rack up the points. What techniques do you use?

If you're ready to refer to Prizerebel and get hundreds of rewards, start right here!