How to receive free gift cards in 2021 - 100% Working guide
Posted on February 16, 2021 by PrizeRebel
Share this article via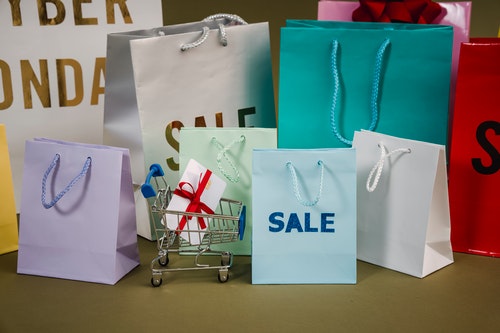 Are you feeling the rut of COVID-19 getting you down? Looking for a way to treat yourself without breaking the bank or your wallet or simply don't want to visit a physical store? Why not earn some free gift cards to your favorite brand name store for a little internet shopping spree during your spare time. With PrizeRebel's constantly updated selection of free gift cards, you can shop online at all the major outlets from Walmart, H&M, Sephora, and many many more brands.
How do I get these free gift cards?
The easiest way is on PrizeRebel.com! PrizeRebel.com is a free online reward site where members simply sign-up with just a name, email, and password. There is nothing else that is required. PrizeRebel has rewarded members over $20 million of rewards since its inception.
Once you have an account, you can get started earning points towards your free gift card.
What are these points and how do I get them for the free gift card? PrizeRebel offers various ways to earn points towards free gift cards but the two most popular ways are through Offerwalls and Surveys!
What are offerwalls?
Offerwalls are earning opportunities where you can complete select offers from advertisers and earn points. The offer may require a sign-up, watching a video, or downloading a mobile application/game. Each offer is different and unique! With over 100's of ways to earn points why not check them out here: https://www.prizerebel.com/offerwalls.php. Offerwalls are a perfect way to earn, especially when you are looking for a new game to play or even thinking of trying out a new service. Feeling bored of the constant grind on Genshin Impact, why not check out these offerwall games, CrossFire: Warzone – Strategy War Game or NBA 2K Mobile and earn some points along the way.
Not only can you download games to earn points on the offerwalls, but you can also sign up for various services such as ExpressVPN, LifeLock, and the Starbucks app. Check out offerwalls before your next service purchase, you might find yourself earning some extra money for something you were planning to already get! Just remember to read the description of each offer to ensure that you follow the instructions to get credited. Make sure that you have adblockers disabled and your browser is set to accept cookies.
Survey for points? How?
One of the most popular ways to earn points on PrizeRebel is completing surveys. Ever wonder how Coca Cola comes up with new flavors like Coca Cola Orange Vanilla? It's all thanks to survey takers. Market researchers are constantly looking to ask consumers just like yourself what they can do to improve, adjust, and just overall make a better product that suits you. When you complete surveys on PrizeRebel, you earn points for completed surveys. You can help shape the future of products that you consume daily!
PrizeRebel works with the top survey partners worldwide. Creating one of the largest survey inventory available for their members.
To make sure that you get the most surveys possible, make sure to fill out your profile questionnaire with truthful information. This will help PrizeRebel best match you to surveys that you qualify for. And remember, check back daily as survey inventory constantly changes with new surveys being added.
Make sure to check out our blog post on survey taking for some great tips: https://www.prizerebel.com/blog/online_paid_surveys_for_money_a_comprehensive_guide_for_beginners.html
You've earned some points on PrizeRebel, now what? How do I get those free gift cards?
With 100's of reward options, the possibility of your shopping spree is endless. $50 dollar gift card to Amazon, a $5 dollar gift card to Walmart, and a gift card to NetFlix. The best part? PrizeRebel offers both physical and e-gift cards. With e-Gift cards, you can instantly receive the gift card and start your spending spree instantly. With the physical gift cards, you can spread the joy of shopping to your friends and family.
Don't forget, referring your friends and family can be easy points as well! Through the PrizeRebel referral program, you earn a percentage of every point of your referral earnings. Start inviting your referral today using your unique PrizeRebel URL! Earning from referrals is unlimited!
PrizeRebel, not your thing? You can also earn free gift cards through other means. Here are some top ways you can get a free gift card:
1) Ibotta: An app where you can earn free gift card by taking pictures of your receipt. It can be automatically done through loyalty account submission or manually uploading a receipt.
2) Fiverr: Have a special talent or unique skill? Why not earn some money where you can offer your skill/talent? Popular skills include graphic design, writing, music, and lifestyle.
3) eBay/Craigslist: the 2020 version of a garage sale. Have a bunch of stuff in the garage that you been meaning to get rid of? Why not sell it online instead? People are constantly looking for that past chic, that hidden gem. Remember, one's man trash is another man's treasure.
With all these free gift cards you're earning, make sure to treat yourself with some R&R. Sign up today on PrizeRebel.com to get started on earning your free gift cards!