How to Travel for free in 2021
Posted on April 20, 2021 by PrizeRebel
Share this article via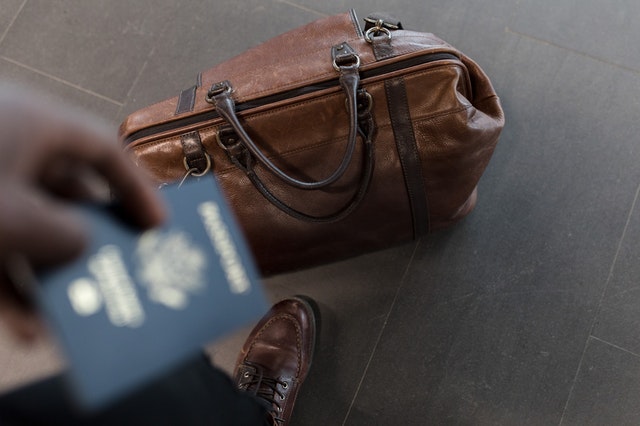 It's been a while since we experienced normalcy in our lives due to the Coronavirus shutting down most of society. With each passing day, we are starting to get a glimpse at the end of the tunnel with the number of vaccination increasing and a decline in hospitalization due to Covid-19. We continue to inch closer and closer to our normal life of frolicking and revelry within society, our plans for the future are beginning to be dreamt of and prepared for.
Stores, cities, and even countries are starting to set plans in motion to reopen this spring and summer. This makes it the perfect time to start dreaming of the vacation getaway to bring you out of the daily mundane funk of everyday life. Day in and day out, we have been doing the same thing to keep ourselves, friends, and family safe by staying indoor, washing our hands, and socially distance. It's finally time to rejuvenate the mind and soul by planning the dream vacation you have been waiting to take when things finally return to normal. Where to travel? What to do? There is so much lost time that recovering those past 400 days will not be easy. Dreaming is the easy part but now comes the hard part, how can I afford such a dream vacation? There are a variety of ways you can save yourself some money while budgeting for your dream vacation. Here are some great tips to save on your travel cost.
The first and best way to get a free vacation is by earning free gift cards with PrizeRebel.com. With PrizeRebel.com, you can earn 100's of gift cards to cover your travel expenses. By completing surveys, offers, or watching videos, you will earn points which you can use to redeem these free gift cards to cover all your travel expense from A through Z. Whether traveling by car, plane, or cruise, grab some gift card to all the major brands such as Chevron , Shell, SouthWest, Delta Airlines or Royal Caribbean. As for accommodation, why not grab yourself a hotels.com gift card or Airbnb gift card for free. Make sure to grab some gift cards from all your favorite chain restaurants as well!
Another way to save on all your travel costs is by using the credit card bonus points you've been earning since the pandemic started. With all the online shopping you've been doing during the pandemic, you've must have accumulated plenty of bonus points. Now is the perfect time to cash them out towards your vacation plans. Whether airline miles, hotel points, or even just straight-up cash back, you can use your points to reduce the cost of your entire trip! Make sure to check your points conversion to ensure that you're getting the best ratio!
No credit card bonus points to spend, how about other unique ideas to lower your cost. Instead of a grand extravagant vacation, how about a plan to visit a distant family or friend. Not only will you be getting to spend time with your loved ones, but you can also even save on accommodations by crashing on a couch or spare bedroom. A hard pass? What about a staycation instead? Staycation has become popular recently due to its low-cost nature. Instead of traveling to another city and paying for accommodations, why not explore the neighborhood, go to the nearest hiking trail, and visit a local museum. As we all go about our daily lives, we tend to forget the beauty and uniqueness of the city we live in. Don't forget to hit up a local mom-and-pop store to grab some homemade dessert and enjoy a walk around the beautiful town and city you live in.
Other ways you can save while traveling would be to book a hostel instead of staying at a hotel/Airbnb. Taking public transportation such as buses, trains, or bicycling instead of Taxis, Uber, and Lyft. If that's not your style, make sure to load up on some free Uber gift cards with PrizeRebel instead. You can also make sure to check out free attractions instead of paying for pricey entrance fees. For example, instead of going to the Japanese flower garden, why not take a beautiful scenic hike and get a breath of fresh air and mother nature.
Traveling to new cities, not your drift? How about visiting one of the most iconic and magical vacation destinations for a family, Disneyland & Disneyworld. Where else can you enter the most magical place in the world while seeing all your favorite childhood icons such as Mickey, Buzz Lightyear, and all the Disney princesses and enjoying the most thrilling rides and attractions. However, Disney can get expensive, so make sure to grab some Disney gift cards from PrizeRebel.com. With the Disney gift card, you can use them to cover your amusement park tickets, hotels, entertainment, shopping, and dining at any of the Disney locations.
Now with so many ways to save on your travel cost, it's time to get started planning an extravagant adventure and begin earning those free gift cards from PrizeRebel.com to save money. Sign up today at PrizeRebel.com!