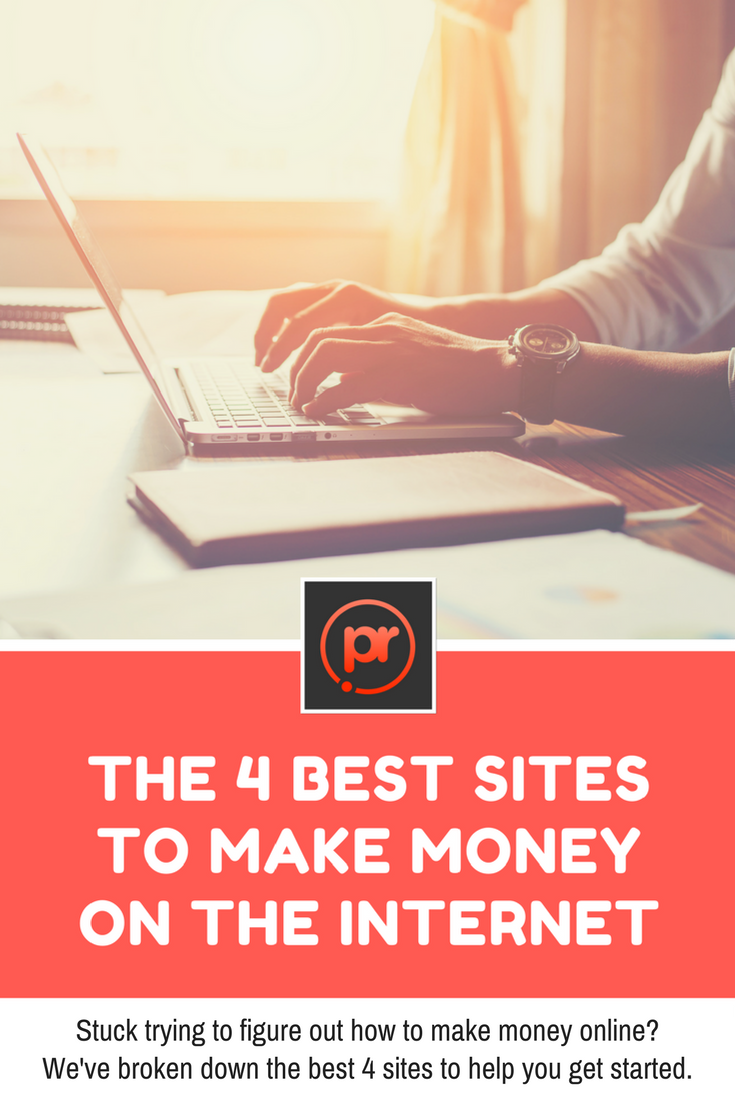 The 4 Best Sites to Make Money on the Internet
Posted on July 30, 2016 by PrizeRebel
Share this article via
Start making money online instantly with PrizeRebel. Join over 7.2 million money makers on the best site to earn money! Get started free!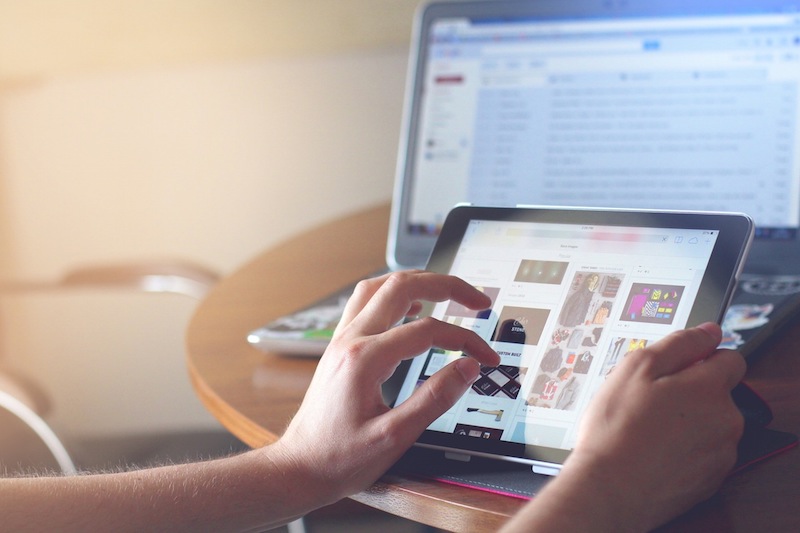 Ask yourself this question: if you could make money from home faster than you do now, just by going online, would you?
If you're like most people, you'll have answered yes straightaway… Because let's face it, we could all use a little bit of extra cash, right?
The promise of being able to make money money from home by working on the internet may seem great, but you're probably wondering just how to make that a reality.
If you are, you're not alone. Around the world, millions of people are turning to the internet to make some extra money that they can use to treat themselves, pay their bills, or put into savings.
How do these people do it?
Well, among the hundreds of millions of sites on the internet, there are websites that are made to help you make money online fast.
But, there's a problem. While there are hundreds of sites on the internet that promise you the ability to make money on them, the majority of them don't actually let you make money on them.
So which are the sites that do?
That's the million-dollar question, and you're in luck, because we've combed through the sites to find you the best 4.
Take a look:
PrizeRebel

PrizeRebel is the best survey site on the internet to make extra money from home. It has over 7 million members, and has paid out over $9 million in rewards and prizes.
The site allows you to earn gift cards and rewards by:
Completing surveys: this means you can use your opinions to earn points and prizes

Taking part in offers: PrizeRebel partners run incredible offers on the site that let you be in with a chance of winning big prizes like cash lump sums, all-inclusive holidays, and free gadgets

Watching videos: earn points just by watching videos online

Winning competitions: enter competitions and go up against other PrizeRebel members to win points you can turn into rewards
Once you've earned points however you like, you can then start to claim prizes. Prizes on offer include everything from a $5 BestBuy voucher to $500 in PayPal credit!
What's more, unlike other survey sites, PrizeRebel credits your account instantly if you're a Silver member or above. This means that you don't have to wait days for your points to hit your account before you can start to claim your rewards.
PrizeRebel also has an incredibly low minimum withdrawal amount of only $5. This means you only have to earn $5 in prizes before you can make a withdrawal. Other sites require you to earn up to $50 before you are allowed access to your rewards.
The site also pays out huge amounts of rewards and prizes to people across the world every month. PrizeRebel is used by people all over the world to make money from home, increase their income, earn gift cards to use against things they buy regularly, and make money working from home.
Sign up to PrizeRebel now to get started on your road to make money online fast!
Craigslist

This famous site was founded in 1995, and is the 71st largest website on the internet with tens of millions of users.
While it's most famous for being a place where people put up classified ads, the site also has a 'Gigs' section where you can take part in low-paying short-term jobs.
These jobs can be in your local area, or from anywhere around the world!
Most of the jobs are relatively small things that can earn you little bits of cash here and there, but they can be useful if you need a bit more money to tide you over until payday.
You do have to be careful though, while Craigslist attracts 80 million listings a month, the site is attractive for scam artists and some people find that they never get paid for the work they do. So remain cautious at all times!
eBay

eBay, like Craigslist, was set up in 1995, and is the 27th largest site on the internet. Each month, hundreds of millions of people use the website to buy and sell anything from aircraft to shoes.
You can make money on eBay by becoming a registered seller, and listing items you own to be bought by people from around the world.
This site is a perfect way of making money for people who are looking to use assets they already have (like clothes and furniture) and marketing them to people who are looking for them.
All you need to do on eBay is take items you already own, but no longer want, take attractive photos, write a unique description, and post them on the site.
Selling on eBay is great, because you don't have to do any real work yourself, and you can still earn a decent amount of money based on the items you own.
Fiverr

Fiverr is the online destination for small, low-paying jobs.
It's a website that has a huge network of members across the world who sell their services to wanting buyers.
People make money through Fiverr by advertising 'gigs', which are short-term jobs that usually involve a bit of creative work. Types of gig include voiceovers, drawing and illustration, logo design, T-shirt design, and much more. Just like Craigslist and eBay, there are always buyers for services, and people who use Fiverr often find that there is a lot of demand.
Almost every gig is $5 (hence the name), although you can add bonus packages onto your product so that you make a little bit more money.
Fiverr is great for people who have some skills, and are looking to use them to earn more money.
Are You Ready to Earn Money Online?
Making money online is easier than ever, if you know where to look. With sites like PrizeRebel, eBay, Craigslist, and Fiverr, you're never short of an opportunity to make some cash.
But if you're looking for flexibility and the opportunity to make money on your own terms, PrizeRebel gives you the best service. The site lets you work from home whenever you want, and use your opinions to earn points and prizes.
Join PrizeRebel to start making your income from home today!