Top Ways To Earn Money In 2021
Posted on February 23, 2021 by PrizeRebel
Share this article via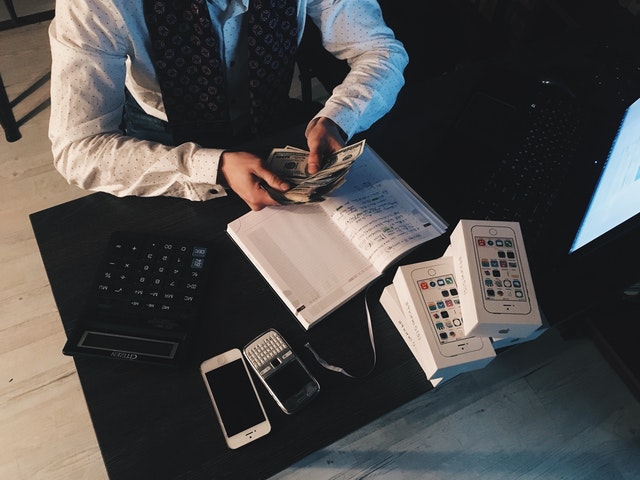 There used to be one very traditional way to make money, which was by working at a job. Whether you were being paid a dollar to paint your neighbors' fence, working part-time at the local shop, or as a full-time business person, the process was simple; you went to work, you did the work, you got paid. Thinking back on childhood, when you wanted something so badly that you had to get creative to make just a couple of dollars for it—didn't that money earned feel so much more satisfying than any full-time pay cheque ever could?
It's easy to forget these more creative ways, and be driven by the need to make steady money in a way that is laid out before you, but the ideas we had as children don't have to be completely forgotten. In 2021, there are so many more creative, flexible, and fun ways to earn money; in fact, you can start earning at home with nothing more than a couple of free hours and your honest opinion. You can typically cash out your earnings as Paypal money, Amazon gift card or even a Visa prepaid gift card.
The following are some of the top ways in which you can earn money in 2021:
Opinion surveys
There are so many new and easy options out there to earn money from the comfort of your home. Opinion surveys offer you the chance to earn rewards by giving your honest opinion on topics ranging from customer service and grocery shopping to make-up brands, technology, and more. These rewards can come in the form of discounts, coupons, or points, and over time these points add up; this way, you may be able to make a modest income, while saving money in other areas. Paid opinion surveys could be a great way to earn some extra cash for a rainy day—all you have to do is to find a computer, answer a few questions, and you're on your way to earning some sweet rewards!
Dropshipping
According to Google trends, dropshipping's popularity is on the rise, showcasing its capacity to help people to make money online. For those of you who don't know what dropshipping is, it's essentially a model in which you can sell products online to customers, but the supplier stores, packs, and ships the product on your behalf. Websites such as Oberlo and Etsy are great examples of dropshipping in action. You can create an online story with products that you love, but you don't have to worry about buying stock or sending it, because it's all worked out for you. (1)
Affiliate Marketing
The annual income for affiliate marketing in the U.S. alone sits at roughly USD$12 Billion, so it's pretty clear that this practice is no longer your mother's Tupperware party type thing. You can earn a real living by promoting brands, and if you are especially savvy, you can earn commission for selling and promoting apps, retail products, new software, and much more. Influencers these days are receiving between 1-10% in commission working with Amazon alone. You don't have to sell for just one company, though, which means that you're not just receiving one modest commission from one product or brand, but many. (2)
To really hit the ground running with affiliate marketing, you're going to want to have a strong understanding of content marketing, which is where many think the money will be at in 2021. If you can create a stellar blog that has quality content in which to place affiliate links, you could easily turn a side hustle into your own small business.
Freelancing
So many people these days have amazing skills that are going to waste. English majors falling into desk jobs; designers who aren't designing; and artists who are teaching instead of creating. There has never been a better time, though, to step into the world of freelancing. The great thing about freelance work is that you can either take your 9-5 job and turn it into an online freelancing service—think administration, content writing, graphic design—or you can turn your special skills into a side hustle; this is the freelance equivalent of full-time and part-time.
The number one tip for any freelancer is to work on your portfolio; this is what showcases your skills, and helps you to stand out. Building up your portfolio might mean taking a few free jobs at first, or ones in exchange for testimonials. In the end, though, if you are serious about freelance work, it will be worth it purely for the freedom. It's no wonder why freelancers are expected to make up the majority of the work force in the US by 2027; More and more people are finding security in the freedom of working for themselves, and the potential wealth that comes with more control over your work and pay. (3)
Transcribing
If you can read and write and are pretty good with a keyboard, transcribing could be an easy way for you to earn money in 2021. There are many sites that offer themselves as platforms for you to listen to and transcribe audio files, for which you may be paid by commission or hourly. Much like opinion surveys, some businesses or individuals have to outsource to get the information they need, in order to improve sales or to deal with more tedious tasks, such as transcription. You could be earning up to USD$25 per audio hour, and all you need is a laptop, strong listening skills, and a good handle on simple punctuation and grammar. (4)(5)
Invest in Stocks
This one has been around for a while, and will probably continue as a way in which people make money on the side. Investing in stocks requires a bit of smarts, though, and if you aren't or don't at least know someone who is an expert, you may want to try something else. You could, however, look into the investment program for your 9-5 job; they might have an opportunity for you to invest in the company's stocks. This way, as an employee, you have some control over the business's overall success.
Create an online course
You can earn money simply by sharing your knowledge and expertise. Influencers, writers, virtual assistance, and many more people working online and from home are drawing in income by creating online courses in their niche subject. There are many existing courses out there, and the best way to create a successful one may be to take notes from similar courses, to get an idea of what works and what you could do differently.
Where you choose to sell your course can also greatly determine how much money you make from it. There are platforms out there that allow you to create and advertise your course without any hassle; you can almost just set it up and move on, or build an email list to promote it, and keep a list of prospective buyers for any future courses you may create.
Become a writer
Whether it's writing your own eBook or contributing content to existing sites, there has been no time quite like the present to work as a writer. There is an ever-growing interest in content marketing, and a key factor to this is creating great content. How do you do that? You hire a terrific writer. There are so many freelance and remote options available for writers, and the schedules tend to be flexible; you can wake up, work for a few hours, and then get on with your day. The trick to turning your writing from a hobby into a successful side hustle is finding your niche.
Many writers try to dip their toes into all the waters, writing for too wide a range of categories. You can simplify this by focusing on what you know, what you are especially knowledgeable on, and writing about that specifically. This will help you to write better content and to stand out from the rest, which is what most brands are paying for: original and insightful thoughts and experiences that you can't find anywhere else.
Become a virtual assistant
If you work in admin or used to work in admin, then setting yourself up as a virtual assistant can be a great way to earn money. Many assistant agencies will hire you, but will also take a cut of your pay and give you little-to-no flexibility. Working for yourself as a virtual assistant, where you set the pay and the hours, could be the answer that you've been looking for.
There are many different platforms where you can look for work, or you can advertise yourself by creating a website and social media page. Many small businesses in need of extra help prefer virtual assistants, as they aren't tied to agencies or other companies. If you can corner in on this market, it may be a great opportunity to earn some money. (3)
Conclusion
If you're looking to make money from home, and to get on top of your personal finances, 2021 could be your year. There are so many different options available—ways in which you can turn your hobbies and skills into side hustles, or full-fledged creative careers.
Earning money doesn't necessarily mean a 9-5 working day anymore. With everything going on in the world right now and the many opportunities opening up online, you can make a decent income from home. Sign up to PrizeRebel.com today and you will be on your way to free paypal money or visa gift cards!
Images:
https://stock.adobe.com/au/images/man-giving-online-survey-on-laptop/285719668
https://stock.adobe.com/au/images/working-mom-works-from-home-office-happy-mother-and-daughter-smiling-successful-woman-and-cute-child-using-laptop-freelancer-workplace-in-cozy-kitchen-female-business-lifestyle-authentic-moment/323693724