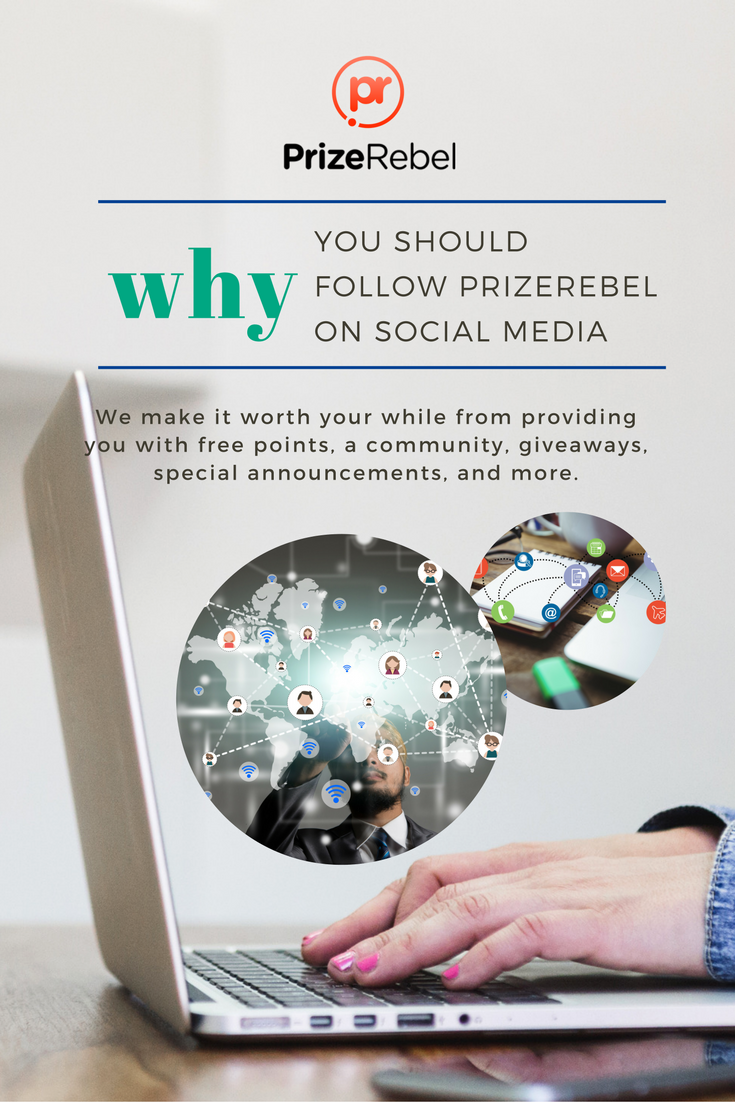 Why You Should Follow Prizerebel on Social Media
Posted on June 25, 2016 by PrizeRebel
Share this article via
Why Should You Follow Prizerebel on Social Media
Sign up for Prizerebel and start with some of our amazing giveaways and promo codes!
Every company since the introduction of social media has asked you to follow them, like them, retweet, join their circle, or comment. Then a good majority of these companies spam you with marketing materials, self promos, and pats on the back. We understand you want to follow a company because you stand by their products or the company gives you an incentive to do so, not be spammed with endless "Buy This, Buy Now, Buy Here" posts. Yet here we are, asking you to follow Prizerebel on social media!
That's because we won't spam you with posts about how awesome Prizerebel is (though we know we are, thanks to you!). We won't harass you with un-interesting news or posts no one cares about. We make it worth your while from providing you with free points, a community, giveaways, special announcements, and more.
If that's all you need to follow us, get started on following Prizerebel on social media with Facebook, Twitter, Instagram, and G+! But make sure to scroll down if you need a bit more incentive or if you just want to see all your new perks!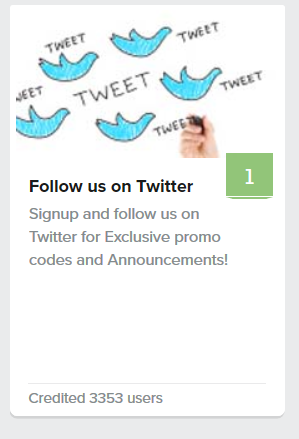 Sweet, Sweet Points
On your dashboard, you can always see the recent surveys available. Have you checked out the "Like us on Facebook" box? Or maybe the "Follow Us on Twitter?" Each like or follow on any of our pages earns you a free point. So far, over 3,300 people have taken advantage of following us on Twitter and nearly 5,000 have earned two points by joining us on Instagram and G+!
Those are probably some of the easiest points you'll ever get on the website, but it gets even better when you follow Prizerebel on social media. The one point is only the beginning because we give you…
MORE Points!
Yep! In addition to free initial points, we give away even more points on all of our social media channels. For the month of June, we've already had eight separate point giveaways for our dedicated members on Facebook alone. And they're simple. We give you a code, you paste it into the website, and you get points! Just for following us on social media.
Then we get into actual prize giveaways where you can enter daily. We have a special page dedicated to our contests that you can check out anytime, but we give you regular updates and reminders across social media letting you know how and when to participate. You can also enter the giveaway more than once, by several different methods, so when a drawing is happening, make sure to check out that page every day for your best chances!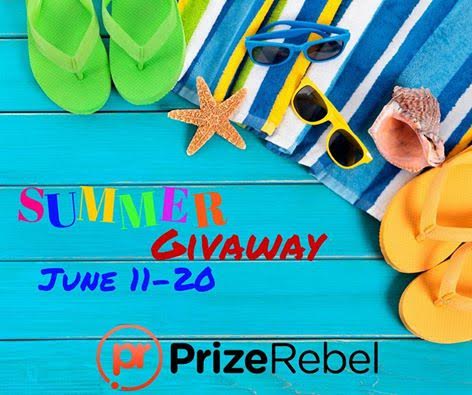 And just one more way you can earn more free points thanks to following Prizerebel on social media: we let you know about special announcements, like our 10% bonus points days for all completed surveys. You no longer have to worry about missing them if you follow us. We regularly give you the scoop on all the best ways to earn points, free and through surveys.
But it can't be all free points, can it?
Join a Community
While we're always happy to give free points out to our users, we also want to provide them with a community and what better place to set that up than on social media. We regularly update our pages with announcements, news, brand new available prizes, website updates, and more, so you never miss out. When you have a question or concern, it's easy to ask online. We'll answer as soon as we can, but thanks to our hundreds of thousands of members, you might just get the answer you're looking for from a fellow member.
That's not to mention the art of referring to Prizerebel. Thanks to social media, you can easily share our page with your friends, inviting them on Facebook to take part. When they sign up on Prizerebel, you get bonus points on every survey they complete. Show them our fan page and get them to sign up to earn up to 30% of what they make. You just have to sit back and watch the points roll in. Here are some other ways you can refer through social media:
Open a fan page or facebook group on Facebook that occasionally invites them to Prizerebel by providing news on how to complete surveys and offers.

Retweet our giveaways, promos, and more to attract attention. Make sure to use hashtags! #Prizerebel for a start!

Tag specific people on Instagram and show them what they're missing out on.

Give us a little plus and a share on G+ to show your circles just some of the benefits we offer to our faithful members.

You can also reach out to your friends and followers you know who might need a little extra money in their pocket.
Thanks to the community social media provides, Prizerebel members also have the opportunity to help one another. As we mentioned earlier, it's easy to ask questions online and get help, but our community takes that one step further. There are videos on Youtube to share, tricks and trades of completing the surveys on blogs, and countless tips, facts, and articles on how to make the most of your time on Prizerebel, all from our dedicated members trying to help one another. Everyone is happy to see each other succeed and we're proud and glad to have the helpful, friendly community we're known for.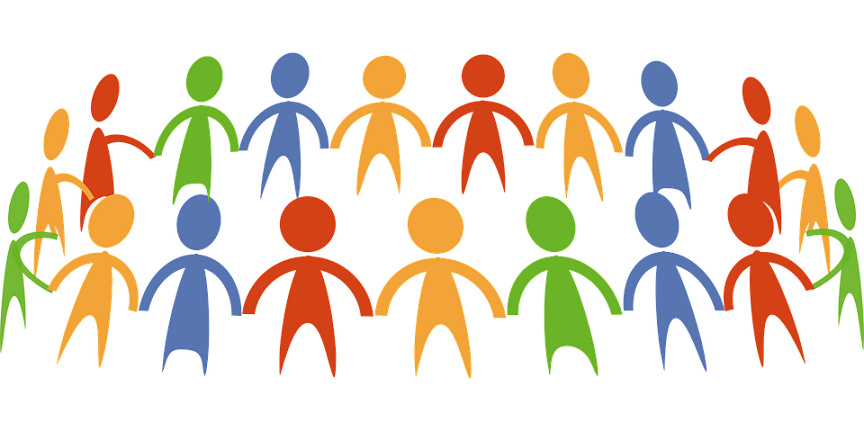 So Follow!
We're glad to provide our members with a space where they can easily talk to one another, share tips, and get free points. Following Prizerebel on social media is easy too. If you haven't already, make sure to check out your dashboard for the free point links, but you can also follow us here on Facebook, Twitter, Instagram, and G+.
Don't miss out on getting the best of Prizerebel! Join us and never miss the latest news, points, giveaways, or special announcements within the community!