CashCrate vs PrizeRebel - Which is Best?
Posted on July 23, 2016 by PrizeRebel
Share this article via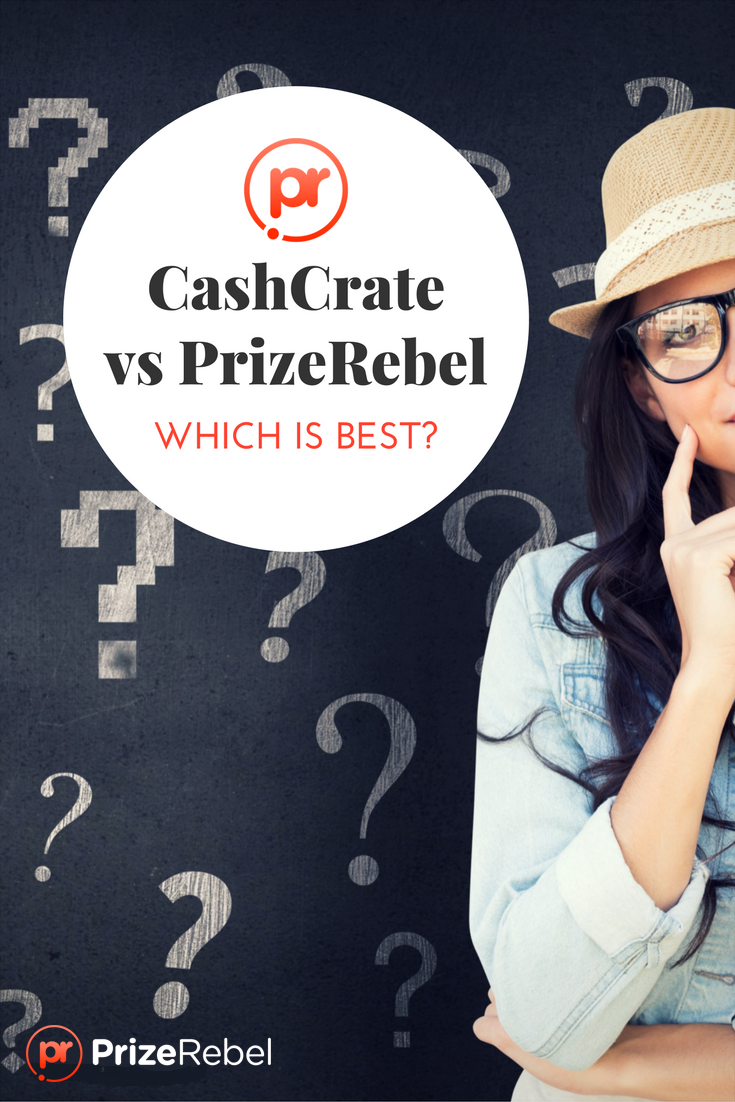 CashCrate vs PrizeRebel - Which is Best? Breakdown below.
If you haven't signed up for Prizerebel yet, you're missing out on all the fun! Sign up for Prizerebel here!
So you've decided to spend more of your time wisely, and start making money online?
Great! But by now you've probably realized that there are a ton of websites out there that promise you the ability to earn the cash you need to pay your bills.
The huge number of these sites can make picking the right one for you incredibly difficult.
Thankfully, we've taken a look at two of the top sites on the internet to work out which one's best for you.
PrizeRebel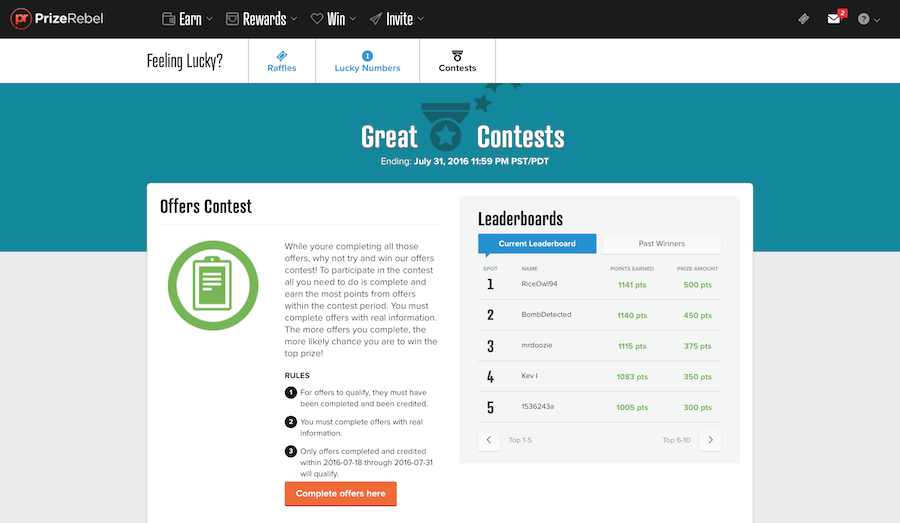 If you're looking for somewhere great to earn money online, PrizeRebel is a good place to start. It's the leading survey site on the internet with over 6.4 million members. Since it started in 2007, it's paid out over $9 million in rewards.
PrizeRebel offers a huge number of ways to earn money online. This flexibility means that you can turn your spare time into cash or gift cards that you can use however you like.
If you need extra money to pay your bills, or are just looking for a way to save a bit on the things you buy regularly, PrizeRebel is the place to go.
How do you earn rewards with PrizeRebel?
PrizeRebel offers you a wide range of ways to make money online. You can complete surveys, tasks, or watch videos of different lengths to earn different numbers of points.
These points add up, and can be redeemed against cash or gift cards.
PrizeRebel also has really lucrative offers where you can win mega-prizes like trips and holidays, and even huge lump sums of cash.
What type of rewards can you earn with PrizeRebel?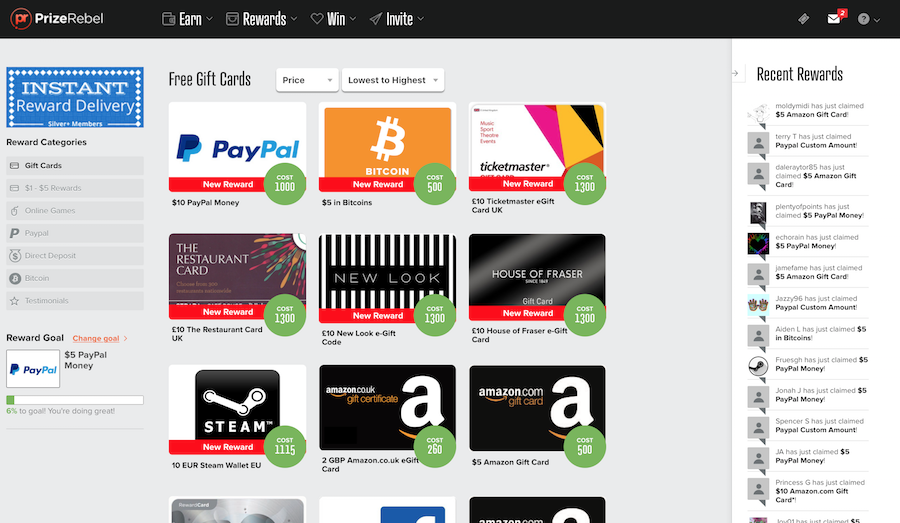 With PrizeRebel, you can earn everything from $2 Amazon gift vouchers to $500 in PayPal credit.
PrizeRebel also offers instant crediting for Silver+ members - this means you don't have to wait days for rewards like on other sites.
PrizeRebel also offers a super low minimum withdrawal amount of only $5. Other survey sites require you to earn as much as $50 before you are allowed access to your earnings. With PrizeRebel, you can withdraw the amount you need, when you want it, without having to make sure you meet huge minimums.
CashCrate is an example of a site that requires you to earn $20 before letting you cash out - this means you have to spend more time on the site when you might only need a small amount of cash.
Who uses PrizeRebel?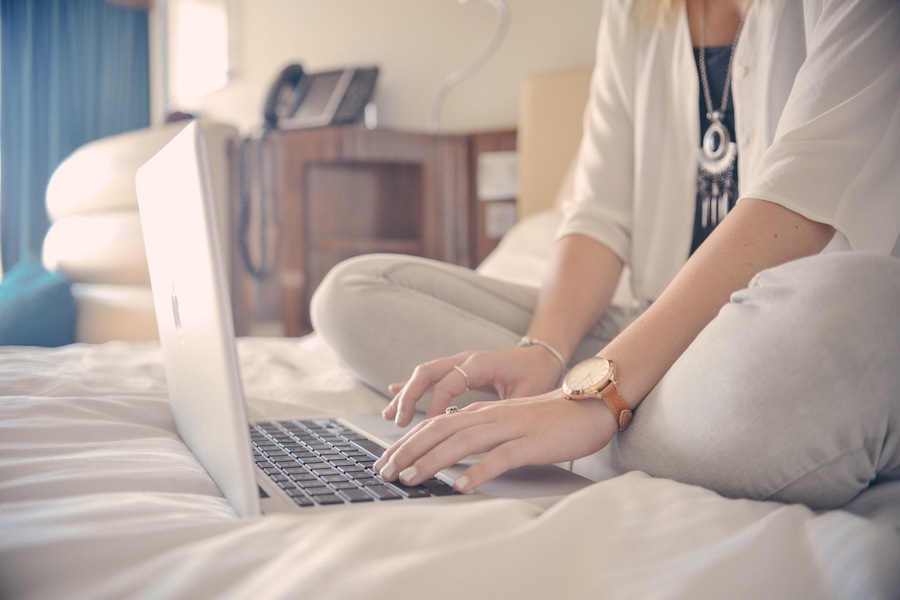 With 6.4 million members, a whole lot of people use PrizeRebel to earn money online.
Everyone from those looking to use their time in a more productive way (think of those free hours you have in the evening where you could be earning cash and gift cards, rather than scrolling Facebook or watching TV), to people looking to earn more money outside of work so that they can pay their bills.
PrizeRebel also makes it possible for people to start earning money from home, while they're taking care of children or out of work.
Being able to earn money and gift cards on the internet gives people the power and flexibility to earn on their own terms, something we all want to do!
Sign up to PrizeRebel now and start earning online!
CashCrate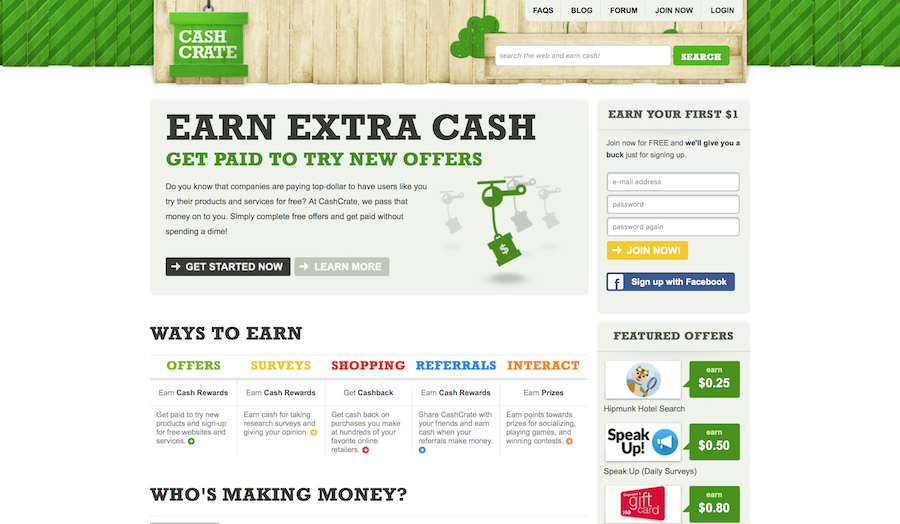 Started in 2006, CashCrate is a site that lets you earn cash by completing different offers.
It's much smaller than PrizeRebel, with only 2 million members, and it only sends out thousands of dollars each month, compared to PrizeRebel which pays out thousands of dollars every day.
That said, CashCrate does have a good reputation, and it's a site you should consider when you're thinking about how to earn money online.
How do you earn money on CashCrate?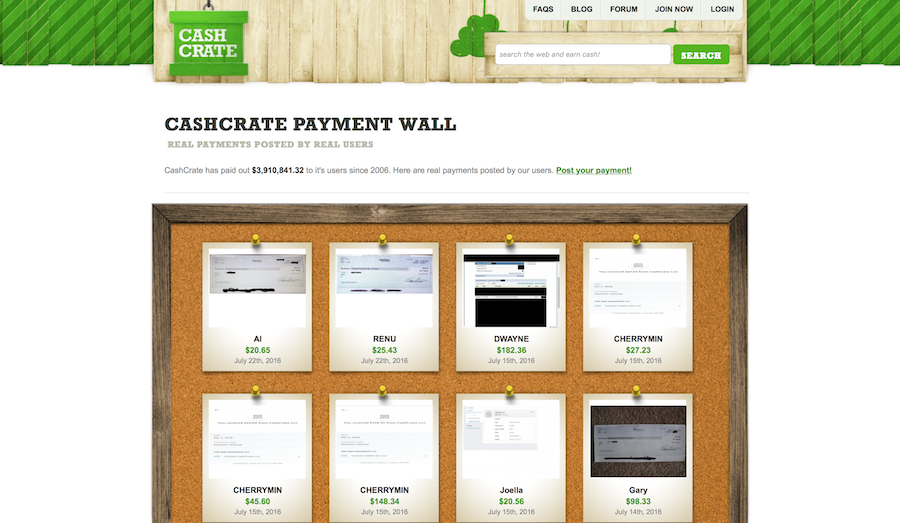 With CashCrate, you are given a range of offers to complete. These offers are things like signing up for a service, or trying new products.
You can also complete surveys, get cash back on purchases, earn points by referring friends, and earn points by playing games and winning contests.
Each thing that you do on CashCrate earns you a certain number of points. These points all add up and can be used to earn cash.
When do you get paid with CashCrate?
As we mentioned earlier, CashCrate has quite a high minimum withdrawal amount of $20. This isn't as high as some (we've seen sites require $50 before), but it's 4 times higher than PrizeRebel's.
This high withdrawal amount means that you have to spend more time on CashCrate than PrizeRebel before you can claim your rewards. That means that CashCrate isn't as good as PrizeRebel for people looking to use the site to earn small amounts of cash on a regular basis.
When you've met the minimum withdrawal amount, and have requested your money, CashCrate pays you via paper cheque, not via PayPal or direct transfer like PrizeRebel.
This means that you wait longer for the money to arrive, and that you have to travel to a bank to deposit it: both of which are an inconvenience.
What's more, CashCrate pays on you the 15th of every month. This means that you can't rely on CashCrate as somewhere to turn to when you need money right now.
So which one's better?
Looking at all the features of each site, PrizeRebel has the most flexibility and the best payment options.
It has a huge range of ways to earn prizes, and can help you earn the money you need when you need it.
CashCrate is a good service, but it doesn't quite stand up to PrizeRebel in terms of the range of ways to earn money, or the speed you can get your cash.
You've seen the comparasion. It's time to start earning! Join PrizeRebel now, and start earning money.