Who Wins Out: Prizerebel vs Inboxdollars?
Posted on July 02, 2016 by PrizeRebel
Share this article via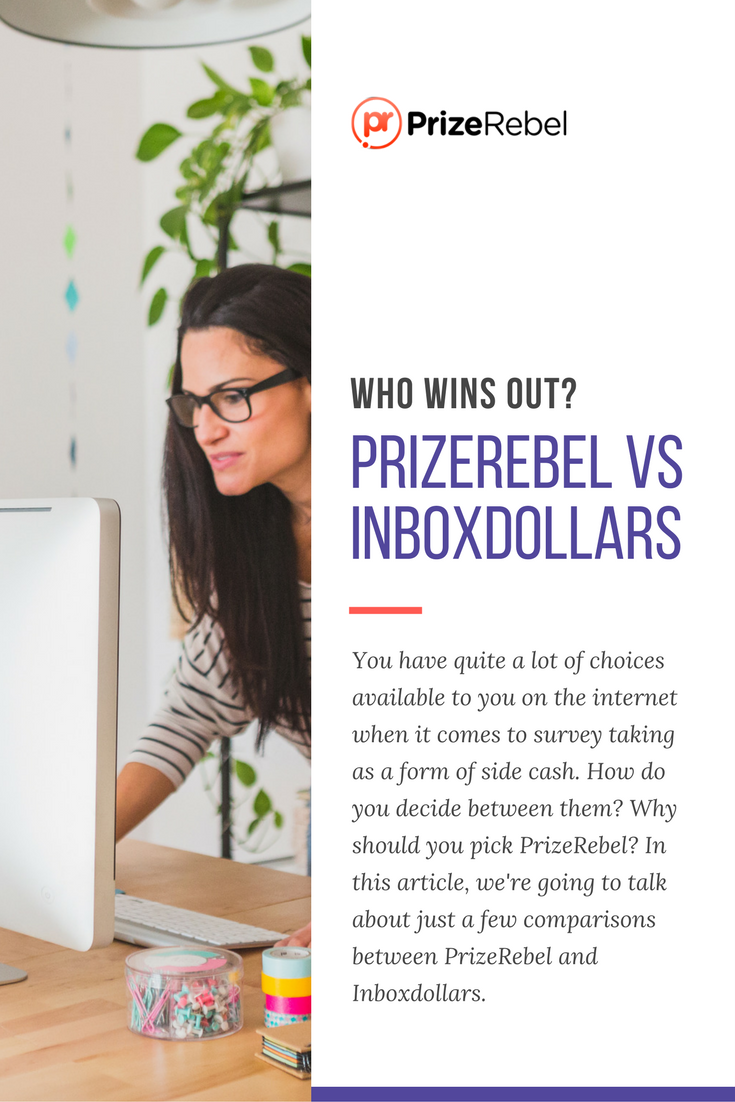 Prizerebel vs Inboxdollars: Who Wins Out?
Stuck between who to use? Prizerebel is the number one rated rewards site to earn from! Sign up to start earning your favorite free rewards!
You have quite a lot of choices available to you on the internet when it comes to survey taking as a form of side cash. How do you decide between them? Why should you pick Prizerebel? In this article, we're going to talk about just a few comparisons between Prizerebel and Inboxdollars.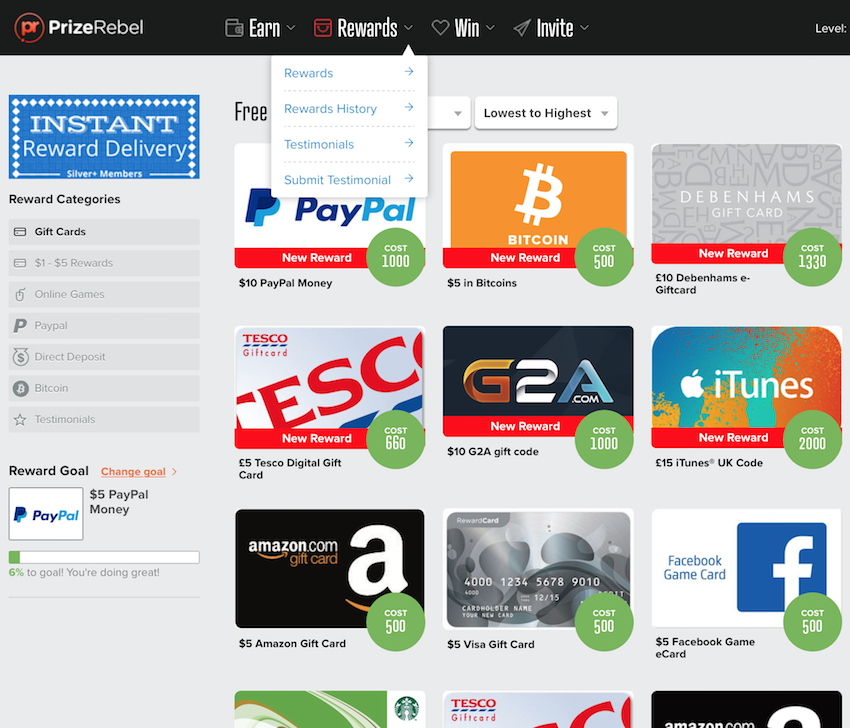 Want to see what I mean? Just click here.
Ease of Website
The first thing you notice when you arrive at a new website is the layout and appearance. This often dictates how long you stay on the website but also how often you return. Another important factor is how easy the website is for first time users. This is where Prizerebel and Inboxdollars already start to differ.
Prizerebel concentrates on the ease of user experience, starting from the beginning with a very simple sign up. Once you reach your dashboard, each recommended task is presented before you allowing you to filter and sort by date added, mobile, highest points, recently credited, DailyPoints, videos, and more. Use our top menu to navigate through the website to earn points, view rewards, win prizes, and invite your friends for bonus referral points.
Meanwhile, Inboxdollars concentrates on fitting as much as they can into their pages, to the point it becomes difficult to navigate. On the top menu, you're given 20 choices with no simple explanation. It's a lot to take in; especially for new users. It can be extremely hard to find what you're looking for, making you spend time searching when you could have better spent it earning points.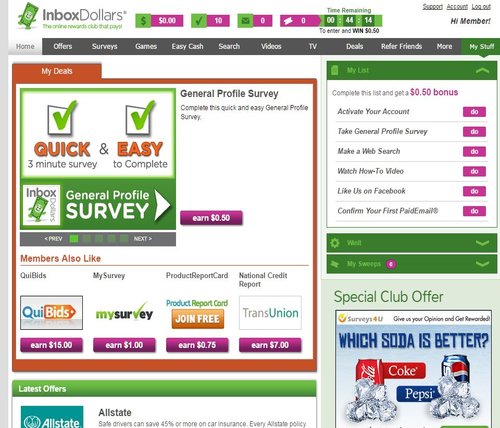 Different Rewards
You're working your butt off to earn rewards, so what type of prizes are you getting with Prizerebel vs Inboxdollars?
Prizerebel follows a very simple approach, trade your earned points directly for prizes on our Rewards page, found on the top menu, snug between Earn and Win. You have a wide selection of choices. We have gift cards including PayPal money, Best Buy, Amazon, GameStop, and more but you also have the chance to buy prizes such as video games, electronics, and books. Want a Steam controller but don't want to spend your money on it? No problem! Save up points and work towards it. Don't want prizes or gift cards? No problem; you can even get direct deposits to your back account so you can have cash on hand. Still not what you wanted? We have Bitcoins!
Inboxdollars approaches their reward system a little differently. Once you reach at least $30, you are given three choices as to how to receive your money: InboxDollars eCard which is good at a few stores including Target and Kohl's, a Prepaid Visa, or a mailed check. Once you choose, you are hit with a $3 processing fee from Inboxdollars and if you choose the Visa card, you are hit with another $3 fee from the card provider.
How to Get Points or Dollars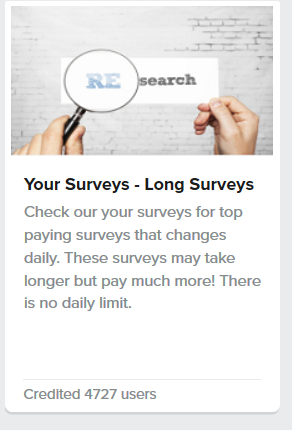 So how does Inboxdollars vs Prizerebel reward you for your well spent time and efforts?
Prizerebel offers all of our members the ability to earn points through surveys, videos, challenges, signing up for partner websites, and being a part of the community by inviting others. Just by referring a new member, you earn points back on their completed surveys, forever. Each survey, video, or task shows you exactly up front how many points you will be receiving as well as the estimated time it will take to receive your points. Prizerebel has hundreds of surveys to sort through on the dashboard, giving you a never ending supply of choices. Complete a survey, earn points. Easy!
Inboxdollars has an extremely similar approach, but they actually have a few more ways to earn rewards. Like Prizerebel, they also offer their rewards through surveys and videos. However, the pickings seem slim in the survey choices, with very few details about the rewards on either the survey or video pages.
With Inboxdollars, you're also given the options of "games" and cash back from purchases. Sadly, it's not as straightforward as it appears. As much as we wish it, you do not get straight cash from playing a game, such as Bejeweled 2, Big Money, or Solitaire Rush; you only receive cash back. This means, for the games, you are first required to purchase tokens or boosters and you then receive a certain percentage of your money back through Inboxdollars.
The shopping portion works the same way as the cash back for games. Make a purchase through their shopping page and you receive cash back through Inboxdollars on all your online purchases. There are quite a few choices, including Kmart, Walmart, and the DisneyStore. However, there are restrictions. For example, you cannot receive cash back on gift cards, cellular purchases, or tires from Walmart.
Earning dollars through Shopping and Games are both fine if you were already planning on making a purchase or playing the specific game, but you can't take advantage of the deals if you are only signing up to make money, not spend.
That's a lot of information to take in! Prizerebel and Inboxdollars, while similar premises, do approach how to reward their members very differently and each has their pros and cons. If you want to earn money, we wholly suggest you choose both and take advantage of the best each has to offer.
But let's just go over a quick few points on why YOU should sign up on Prizerebel.
Thousands of rewards to chose from including gift cards, direct deposit, video games, toys, and more

Easy to navigate and use the Prizerebel website, allowing you to earn points quickly

Refer members and you earn 20% bonus points on their completed surveys

Each survey or video is upfront about how many points you earn

A very strong, tight-knit community that is always happy to help out

Free points on social media! You'll be grabbing promo codes in no time and redeeming it on Prizerebel by clicking the ticket icon on the top right.
If you're still on the fence about which to choose, try us out to see why over 6 million users choose Prizerebel. It's free to sign up and easy to get started!